I am revitalizing my 2020 article into a video.
Below is my article in 2020:
CH 2a : The struggles of an Entrepreneur – 2020
I have learned to make it a habit to do an external analysis of the macro-environment to anticipate the different forces that might affect my business. The Macro-Environment Analysis, or some call it the PESTLE Analysis(a), is one of the MBA frameworks in Strategic Management. One method to do external analysis is by keeping up to date with the news, much more in the New Normal. Recently one news that came out will have a big impact on businesses in the Philippines. There is a sharp drop in the Philippine economy, much worse than the 1984-85 economic crisis during the Marcos-era.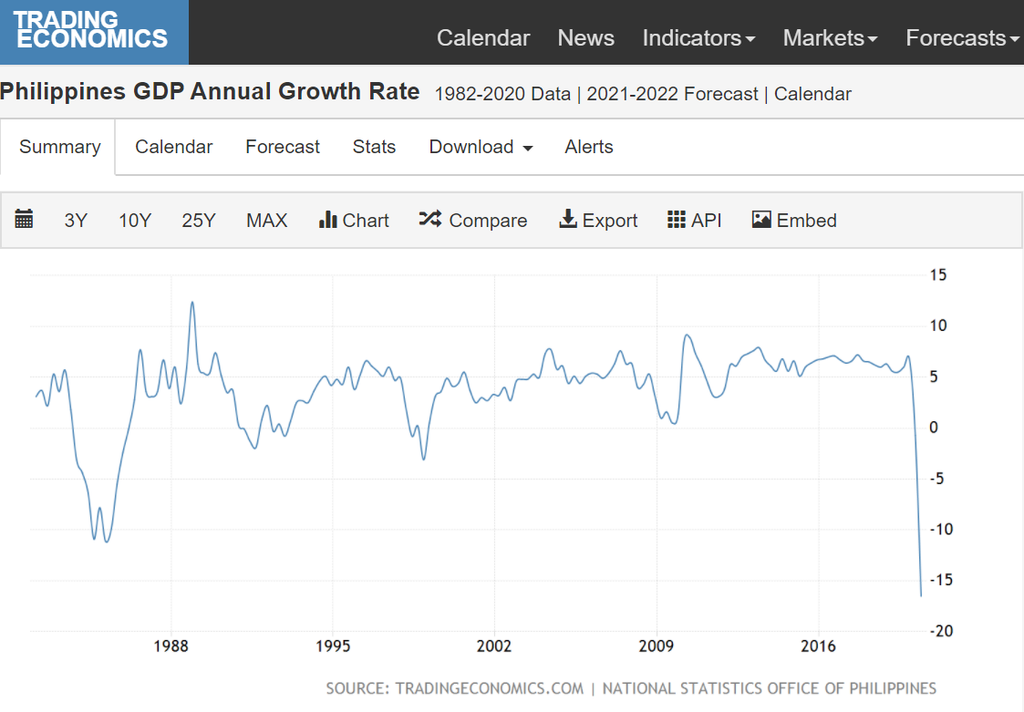 This is a Threat in the Economic Factor to all businesses in the Philippines.  During the ECQ I was optimistic, once the Quarantine is lifted people had the SAP to still spend in the New Normal. But the prolonged quarantine is depleting the savings of most Filipinos. OFW's are going home, people are losing their jobs and businesses are closing. I am wondering how much cash will be left circulating in the Philippines after the quarantine. I am feeling sad, this has also brought back memories of how hard it was in 1984-85, our family had a major setback in our lifestyle during the 1984-85 recession which gave me bad memories that built my character. From this experience, I learned to live a simple lifestyle.
Filipinos and businesses struggled during this period, we had the Smokey Mountain (not the band) and Negros (including the Escalante Massacre(b)) which was our very own Ethiopian Famine (Band AID(c) and USA for Africa).
Before the Pandemic, a Philippine statistic was less than 0.7% of businesses survive more than 5 years. I could imagine that in this pandemic it will be much less. To show it in a different lens, I receive around 5 new Facebook Page invites for new businesses per day, that is around 35 per week or 140 new businesses per month. If we follow the pre-pandemic statistics, only 1 of this 140 new businesses will survive more than 5 years. During the Pandemic where businesses are closing, the Philippines would be lucky if 1 of around 200 business would survive more than 5 years.
If you are a neophyte entrepreneur during the pandemic or even have an existing business, you need to ask yourself, how can I be the lucky 1 to survive more than 5 years. Follow this up with the following questions:
What is the difference of my product or service with the others existing in the market?
Aside from a product/service and an FB page, how can this difference make me capture a chunk of the pie (market share) to make it feasible to maintain this business?
If I were lucky enough to capture a significant pie of the market, how can I protect this competitive advantage to make me survive more than five years.
The struggle of an entrepreneur is on how to develop a product or service that can capture a significant market share that will make it financially feasible to survive in the now and after I captured this market share, how do I protect my competitive advantage to expand in the tomorrow. This struggle is greater during the New Normal where the pie being shared has decreased and the number of new players increased.
A lot of people dream to be an Entrepreneur by necessity, having lost their jobs, or were enticed by the thousands of rag to riches stories. There are exceptional entrepreneurs who started their business during the recession. One of the business cases we analyzed when I was earning my MBA was Chowking Food Corporation, its founder Robert Kuan started his business in 1985 and even expanded during the recession. His strategy was to build his company when it was cheap to setup a business and be in position as the economy grows.
The silver lining, if the forecast below will be accurate, we have the same scenario as 25 years ago.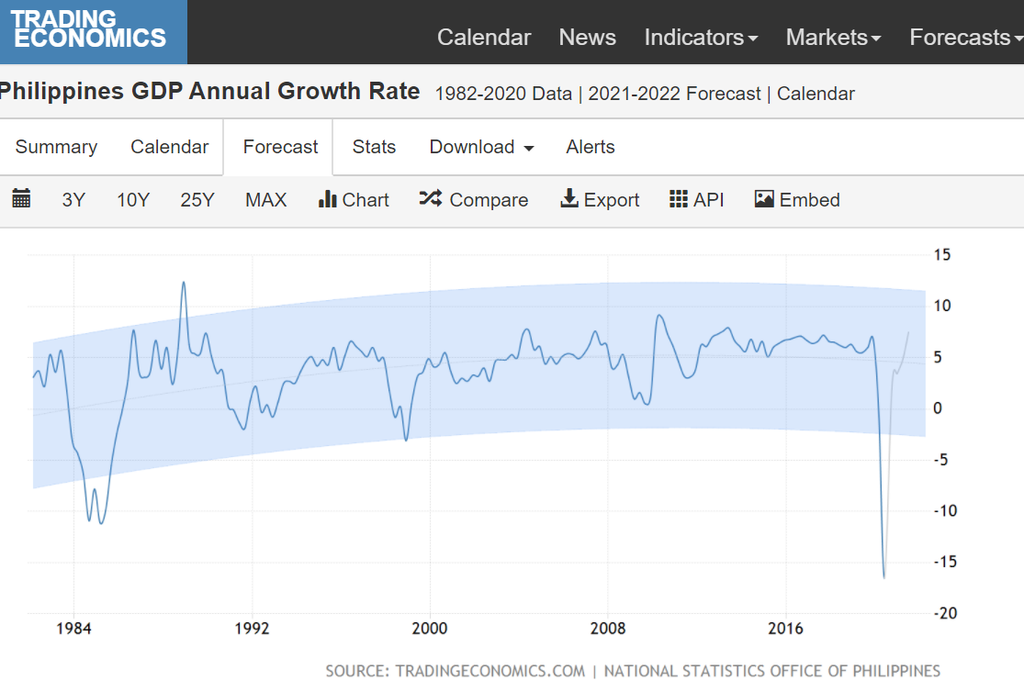 The economy is expected to recover after two years, there is hope. There are also people like Robert Kuan who believes that now is a good time to start your business. Actually it is not the business you need to start, its your product or service. Capital is cheap and the best time to test your product/service.
But still we have to beat another statistic and be The 1 of the around 200 new businesses to survive more than 5 years. People do not just enter into something to fail and maintaining a business with only a product and an FB page is a sure way to fail. We enter a battle prepared, just like a general you need to spy on your enemy, know the terrain, assess your soldiers and then create a battle plan based on all this factors. I will discuss in the future chapters of SMEpinoy MBAlite how to prepare yourself for battle so years after you can call a little part of your life Happyness…
References:
Pestle Analysis : https://pestleanalysis.com/what-is-macro-environment-analysis/
Escalante Massacre : https://en.wikipedia.org/wiki/Escalante_massacre