A free webinar on how to promote your business in the World Wide Web.
I personally receive around 5 FB page invites per day for an online business. It seems the process is simple, create a product and an FB page then start selling. Is it really that simple? Digital Marketing in itself is a science. Otherwise, it is like buying a lotto ticket and waiting for your ticket to win.
August 8, 2020 (SATURDAY)
10:00 to 11:30 AM
Webinar is FREE, please visit above website to register.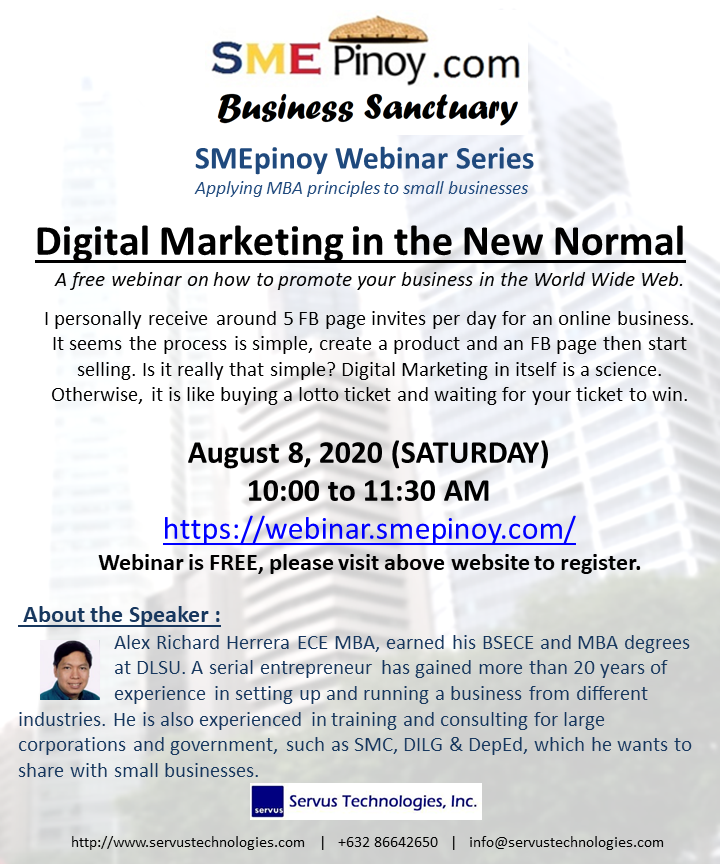 ---